Inspiration
Parents can come to us for advice. Based on a number of photos of the area to be decorated, a personal styleguide is made. The styleguide consists of different kids accessories and matching colour suggestions. With this they can then get to work themselves. This is ideal for parents who are looking for inspiration or find it difficult to create the right atmosphere in a childs room.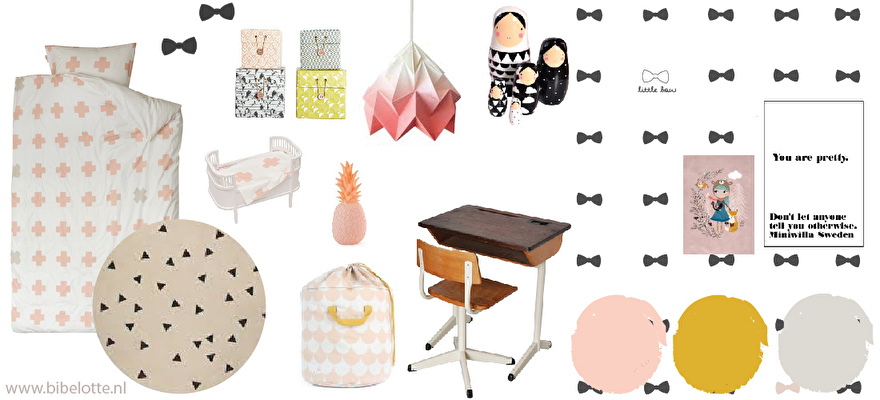 Duvet cover Cross pastel pink, Wallpower Little Bow from Bibelotte.
Hanging lamp Snowpuppe, Poster Miniwalla, Poster PSIkhouvanjou, Rug Ferm Living, Storage bag Nobodinoz, Storage boxes House Doctor, Russian dolls PSIkhouvanjou, School table via Marktplaats.